Nicole Gesher, Esq.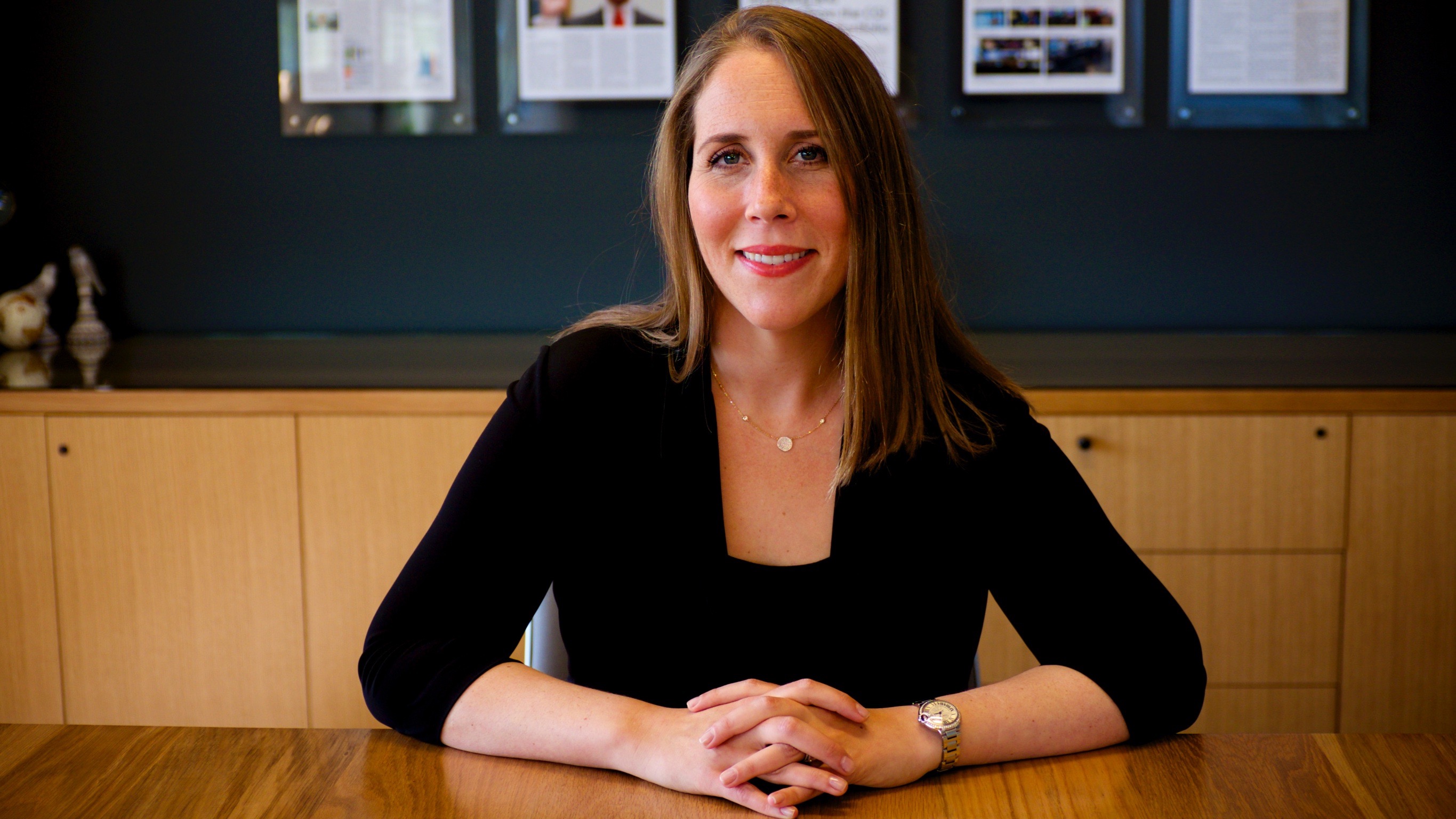 Nicole Gesher has a lifelong interest in conflict resolution, and has experience in both the non-profit and corporate world. Ms. Gesher employs a facilitative mediation style, allowing the parties to drive the process. However, she is skilled at highlighting potential legal strengths for parties and may occasionally use evaluative skills if the mediation requires it. Clients cite her as an insightful, fair, and impartial mediator with a unique ability to really listen to their issues and make them feel comfortable throughout the mediation process.
Bio & Accreditation
Ms. Gesher was raised in San Diego, CA, the daughter of South African immigrants. She attended the University of Michigan, Ann Arbor, where she graduated with High Honors in History. Ms. Gesher also studied abroad at Oxford University in 2002. Following graduation, she lived and worked abroad in Montevideo, Uruguay.
Ms. Gesher attended UC Hastings College of the Law, where she participated in the Mediation Clinic. Additionally, she studied advanced mediation theory, conducted mediations in Small Claims Court in San Francisco, and was the executive editor for the Hastings Womens' Law Journal Symposium. Ms. Gesher graduated with a Public Interest Certificate for her extensive course-work and activity in public interest law.
Along with being a California licensed attorney in good standing with the State Bar of California, Ms. Gesher is a mediation panelist for the following courts and ADR organizations:
Ms. Gesher is also a Community Boards certified mediator, where she volunteers regularly.
Why Mediation?
Alternative dispute resolution, and specifically mediation, allows individuals to closely tailor solutions that fit their specific needs. Mediation addresses a variety of issues that are often overlooked in litigation, mostly because the law cannot take into account things like emotions or personal relationships that fall outside its scope. Mediation allows for a customized solution. Gesher Mediation will facilitate this process for you, helping you to work through conflict to arrive at a place of compromise and agreement.
The Mediation Process
Ms. Gesher will take the time to get to know you and to learn about the reasons that you are considering mediation. She will arrange mediation sessions with all parties, provide a neutral location for the mediation, and conduct mediations at a time convenient for all of those involved. Gesher Mediation has meeting rooms available in San Francisco and Redwood City, however Ms. Gesher is willing to travel throughout the Bay Area.
All parties must sign an agreement to mediate before the mediation can take place.
Mediation Style
Ms. Gesher's practice focuses mainly on facilitative mediation. This means that unless specifically requested, she will refrain from offering her legal opinion on the matter at hand. Instead, she will facilitate a conversation between the two parties, serving as a third-party neutral mediator. In practice, Ms. Gesher believes this to be a highly effective method of dispute resolution, because the parties themselves drive the process. This is important because after the mediation, it is the parties who have consented to abide by the agreement. Your active role in the resolution of the dispute helps to ensure that the solution will be a lasting one.
Past Cases
Since 2007, Ms. Gesher has devoted extensive time to the theoretical and practical study of mediation, and has experience in a wide variety of cases making her well-equipped to address your civil dispute. These include landlord/tenant disputes, dissolution of relationships, family law, debt allocation, noise disputes, intellectual property disagreements, and corporate/business disputes. With each of her cases, Ms. Gesher takes time to get to know her clients so that she can help them to address their specific needs.
Fees
Litigation can be extremely expensive. Mediation saves time and very often minimizes the expense involved in resolving a dispute.
Fee Schedule
Ms. Gesher has an hourly rate of $400.
Fees are calculated in quarter-hour increments.
A sliding-scale fee structure is available for those with demonstrated need.
Virtual mediation services are available, including multi-party mediated negotiations.
Space rental fees, if necessary, are paid by the client, and are approximately $25-$60/hr.

Cancellation Policy
Mediations canceled less than 72 hours before the scheduled time will incur the charge of a two hour mediation.
Blog
Client Endorsements
Thank you for helping us settle the above case. My impression was that both of these relatively difficult parties appreciated the fact that you gave each side ample time to tell their story. Then you were firm when necessary to steer the case toward resolution. We appreciate it.
Michael Raifsnider, Attorney at Law
Nicole is a kind, emphathetic, and resourceful mediator. She skillfully supports parties in finding common solutions while retaining their humanity. I recommend her without hesitation.
L.J.
Very pleasant manner, efficient, always available and open to our ideas and questions. Very knowledgeable.
Allyn McAuley
It was really smooth and effortless. [Nicole] explained everything clearly and was highly flexible in getting us to the end point - well done!
Barbara McAuley
My former business partner and I contacted Nicole to help us resolve a dispute surrounding the dissolution of our partnership. During the mediation, Nicole took extra care to ensure that both our sides of the story could be heard, and that we each had an opportunity to fully voice how we were feeling.

Her professionalism and care were genuine and without her involvement I am sure we would not have reached the agreement that we did. I am eternally grateful to Nicole for her hard work and for working to help us build an agreement that saved us thousands in legal fees.
Julian S.
Within a week, due to an extraordinary effort from Nicole, we were able to negotiate the Marriage Settlement Agreement and complete the paperwork to finalize our divorce. Nicole offered her experience to help clarify issues and mediate a solution that was agreeable to all parties.
Peter D.
Nicole is calm, organized, and to the point. She creates and holds a formal yet sacred space for rational decisions around emotional issues. She is very present and smooth (even when time is rushed!). She completes everything on time and all promises are clean and honored.
Danielle B.
Nicole's skills as a mediator are outstanding. She was balanced and fair, but she was compassionate too. This episode has been the worst thing I have ever been through. Nicole really seemed to understand that. She was very thorough, fair, and professional. She has a good way with people and terrific eye for detail. She also clearly knows her way around the process.
Bill S.
I want to express my gratitude for the insightful help you gave us. Your patient, informative and quiet manner made a stressful experience much less so.
A.B.
Nicole's style as a mediator is one of patience and encouragement. She is skilled at knowing when to step in and say something and when to remain quiet while we worked things out. She was also impressively prompt at replying to e-mail questions and in getting the draft revisions done. I liked the way Nicole explained the process thoroughly so we knew what to expect. The meetings were held in a professional setting and manner. Nicole was always calm and I felt she would keep us on track. She made a very difficult and unpleasant task (creating the MSA) much more bearable for me. Nicole was well prepared and worked very hard to make sure that each of us was comfortable and satisfied with each aspect of the process. I trusted her because she didn't take sides and would give her opinion only if we asked. If things got heated she stepped in and slowed us down to look at the issues and make recommendations about outside sources (e.g., a CPA) that could help us to resolve them.
Therese S.
Nicole is very professional and friendly. She made the [divorce] process easier for us. I was extremely satisfied with our case.
Marilyn D.